What cosmetics do minimalists choose and what products can not be missing from their cosmetics bags?
Certainly it is important to have a good composition of cosmetics, whose main task is to emphasize natural beauty. Make-up is supposed to hide skin imperfections and highlight the strengths of a woman's beauty. Minimalists rely on universal, multi-purpose products that will work perfectly for different occasions and for different types of makeup
Many girls build their capsule cosmetics bag on the basis of proven and classic products for care and makeup. Usually these are cosmetics with a light formula, usually in neutral or classic shades. Thanks to this solution, the makeup bag is equipped with the most necessary products, with the help of which you can perform a quick, but complete makeup. Check out what cosmetics are always present in the makeup bag or dressing table of girls who love minimalist style
5 makeup items for minimalists
Dr Irena Eris Face and Body Bronzing Powder
Bronzing powder is a product that consists of three iridescent colors that are perfect for face contouring. Nothing makes you look better than exposed cheekbones. The powder from Dr Irena Eris has a warm color, thanks to which it perfectly harmonizes with the complexion, and the face looks more radiant and relaxed after its application. A huge plus, which will appeal to every minimalist, is the fact that in addition to shaping the facial features, the powder has moisturizing, nourishing and regenerating properties. So it's not just a makeup product, but also a serum that improves the quality of the skin on our face. An excellent combination!
Diorskin Mineral Nude Matte
Finishing the makeup and fixing it on the face are very important aspects that every woman should take care of. An excellent product for such tasks will be a proposal from Dior that perfectly evens out and mattifies the complexion. This is a great cosmetic for people who like natural and light makeup. The matte powder gives the skin a velvety look, while illuminating the face. An additional advantage is that the formula of the product contains vitamins and microelements valuable to the skin. Thanks to this powder does not create a mask effect, the skin can breathe freely, and at the same time a protective layer against external factors is formed
Ilia Mascara
Performing even a simple makeup, we can not skip the stage of painting the eyes. An important element is to choose a proven mascara, which will be durable and will not stick eyelashes together or crumble during the day. Many minimalists have in their makeup bag a proposal from the brand Ilia. Although it is not a readily available product, it is worth having in your makeup supplies. It is important that the mascara – as well as other cosmetics from Ilia – was not tested on animals and is cruelty free certified. In addition to the excellent lengthening of eyelashes, it has a nourishing and regenerating effect on the hair. It contains mainly natural ingredients, such as shea butter or arginine
Rouge Edition Velvet Lipstick by Bourjois
A great way to make your lip make-up last longer and look better is to apply a liquid lipstick. The matte lipstick gives your lips a beautiful look that lasts for up to several hours. The lipstick from Bourjois is a great product, especially for people who are looking for an inexpensive and proven lipstick. The advantage is the ease of application, thanks to the soft sponge, the lipstick spreads perfectly on the surface of the lips. In addition, it is enriched with natural oils that provide a healthy appearance of the lips. The range of colors is so wide that everyone will find something for themselves. For those who only want to lightly emphasize their lips, the best lipsticks are pink, nude and coral
5. Mac Eyebrow Gel
Styling your eyebrows is also a great way to emphasize your look. Of course, well emphasized and treated with pomade eyebrows are already behind us. Nowadays, it is all about naturalness, which can be brought out by using a brow gel. You can use it to tame the hair and make them look the way you want them to all day long. How about a firm, upward curl? It-girls love this look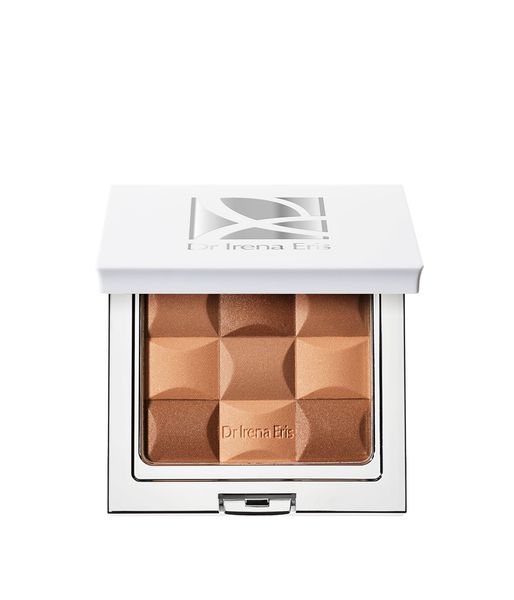 Read also: MAKE-UP NO MAKE-UP. WE REVEAL THE SECRETS OF THIS MAKE-UP
Main photo: Liubov Ilchuk/ unsplash.com